The exciting October fundraiser hosted by the Zonta Club of Sanibel-Captiva is off and running!  "Zonta's Peek at the Unique Auction" went live on October 1, with supporters invited to bid on 70-plus experiences, art pieces, treasures and more:  bidding is now under way. While you will have a whole month to shop, we encourage you to visit 32auctions.com/ZontaPEEK21 now to see the amazing items and join in on the fun!
"We are repeating the auction experience after the successful outcome of Zonta's March 2021 event," said Nancy Dreher, co-chair of the October auction.  "Auctions are safe, fun and easy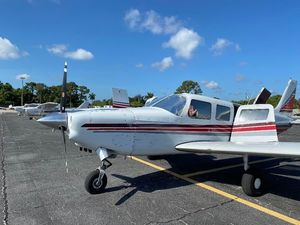 to organize, and we have received great support from the community in assembling a spectacular array of gift items, excursions, adventures and treats that buyers can enjoy for themselves—or give as gifts."
The auction runs from through October 31 at 5 p.m.  Think of the holiday season, just around the corner:  the media are already talking about shortages, retail stockpiling, and delays in delivery of goods.  "We could all be focusing on gift shopping right now," Dreher added.  "The women of Zonta are offering  a wonderful opportunity to pin down much of your holiday giving while supporting a vital cause:  improving the lives of women and girls."
All proceeds from Zonta fundraisers are awarded in grants to area nonprofits whose programs mirror Zonta's mission of helping women.  Currently, the group's Grants Committee is planning the distribution this December of funds raised last spring.  Money raised during the current auction will be awarded in 2022.
Over the past 20 years, Zonta has raised and given out more than $1.2 million, most of it to Lee County organizations.  While continuing effects of the pandemic have struck down a repeat of most former fundraising practices, Zonta's creative team is generating "buzz" about this new auction, which they hope will attract a wider audience.
"We are asking all our members to share the web site link with friends and family," Dreher said.  "And even if you don't win your bid, consider a donation through our club web site."  Every dollar counts!  Go to ZontaSanCap.org for information or to donate.
Alternatively, send a check to Zonta Foundation of SW Florida, P.O. Box 1244, Sanibel, FL 33957; follow Zonta Sanibel-Captiva on Facebook and "like" us on Instagram (@zontasancap).   Your generous contribution will help countless women!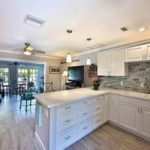 Featured Photo:  Christmas on Sanibel! Two relaxing weeks under the sun, steps from two beaches.
For more info, click on the links below.
Zonta SanCap Announces "Unique" Auction
Final Days for Zonta Online Auction