The Zonta year of service and advocacy begins annually in June. The Zonta Club of Sanibel-Captiva's 2022-23 year was ushered in recently with an installation ceremony at the Sanibel Community House, where the presidency of both the Club and the grant-awarding Zonta Foundation of Southwest Florida passed from Co-Presidents Jill Janda-Kanner and Elaine Swank to new President Erika Steiner.  The Club's and Foundation's new officers and boards were sworn in as well.
An additional recent celebration at the Community House acknowledged both the Zonta San-Cap club's 35 years of serving the community and the induction of  its first fourth-generation member.  Chartered in 1987, the San-Cap club has a rich history of community engagement, ranging from advocating awareness of such issues as human trafficking, to raising funds through its signature house tour "Peek at the Unique," to providing hundreds of thousands of dollars in grants to area non-profits.  Part of that history was celebrated in the induction of new member Julia Cacioppo Melvin – great-granddaughter of a Zontian, granddaughter of San-Cap Zontian Sally Lund, and daughter of San-Cap charter member Carrie Lund Cacioppo.
For more information on the Zonta Club of Sanibel-Captiva and to donate, visit www.zontasancap.org
Header Photo Caption:
2022-23  Zonta Club and Foundation officers and board members: (front row from left) Treasurer Pam Eccles, President Erika Steiner, Secretary Taryn Manning; (back row from left) Members-at-Large Katrina Wilhelm, Diane Chesley, Jan Arbuckle, and Alison Dry; Vice President Kate Sergeant.  (Not pictured are President Elect Janine Boardman and Members-at-Large Pat Layton and Kathleen Skubikowski.)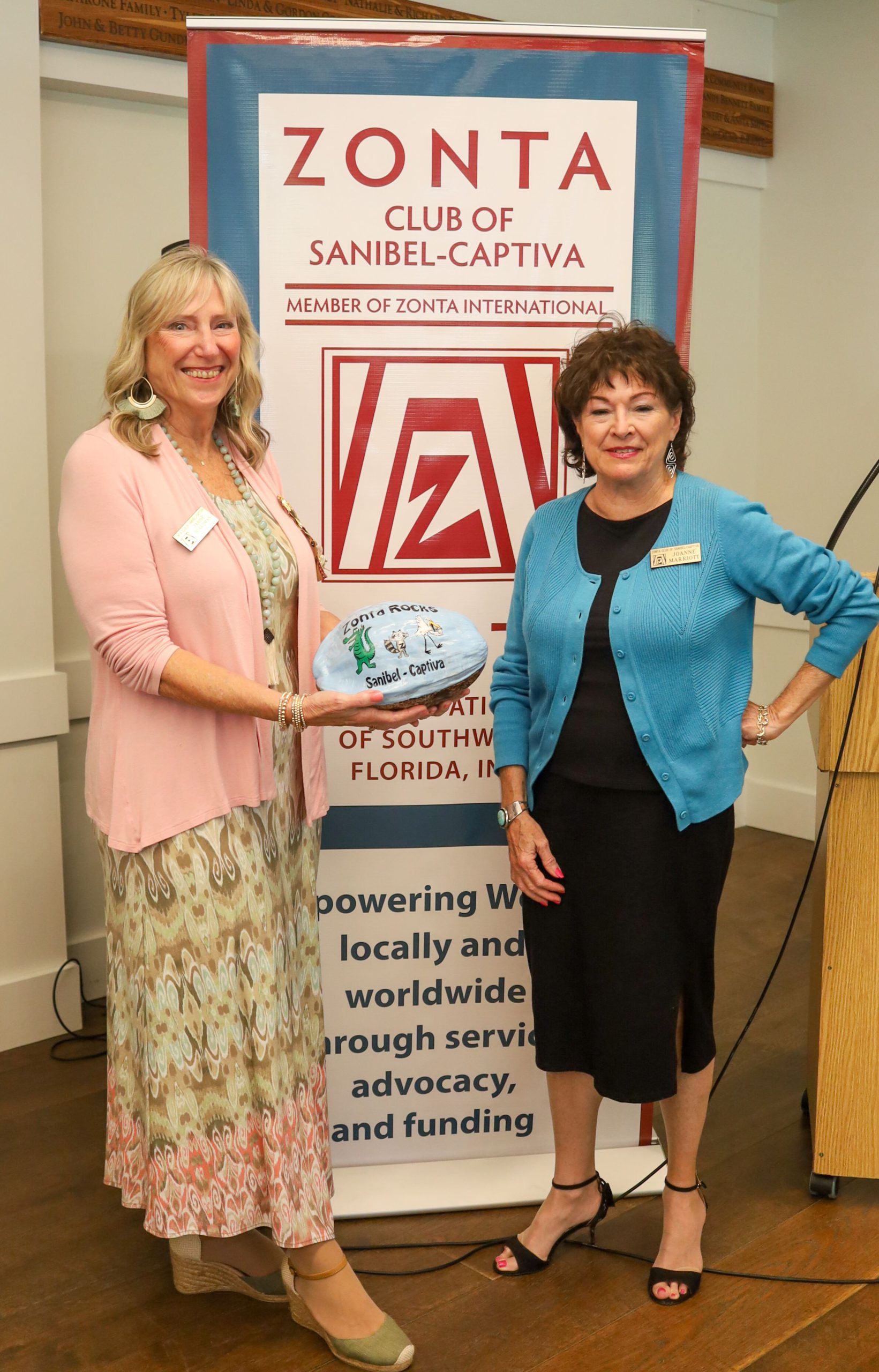 Zonta San-Cap charter members Janine Boardman and Joanne Marriott.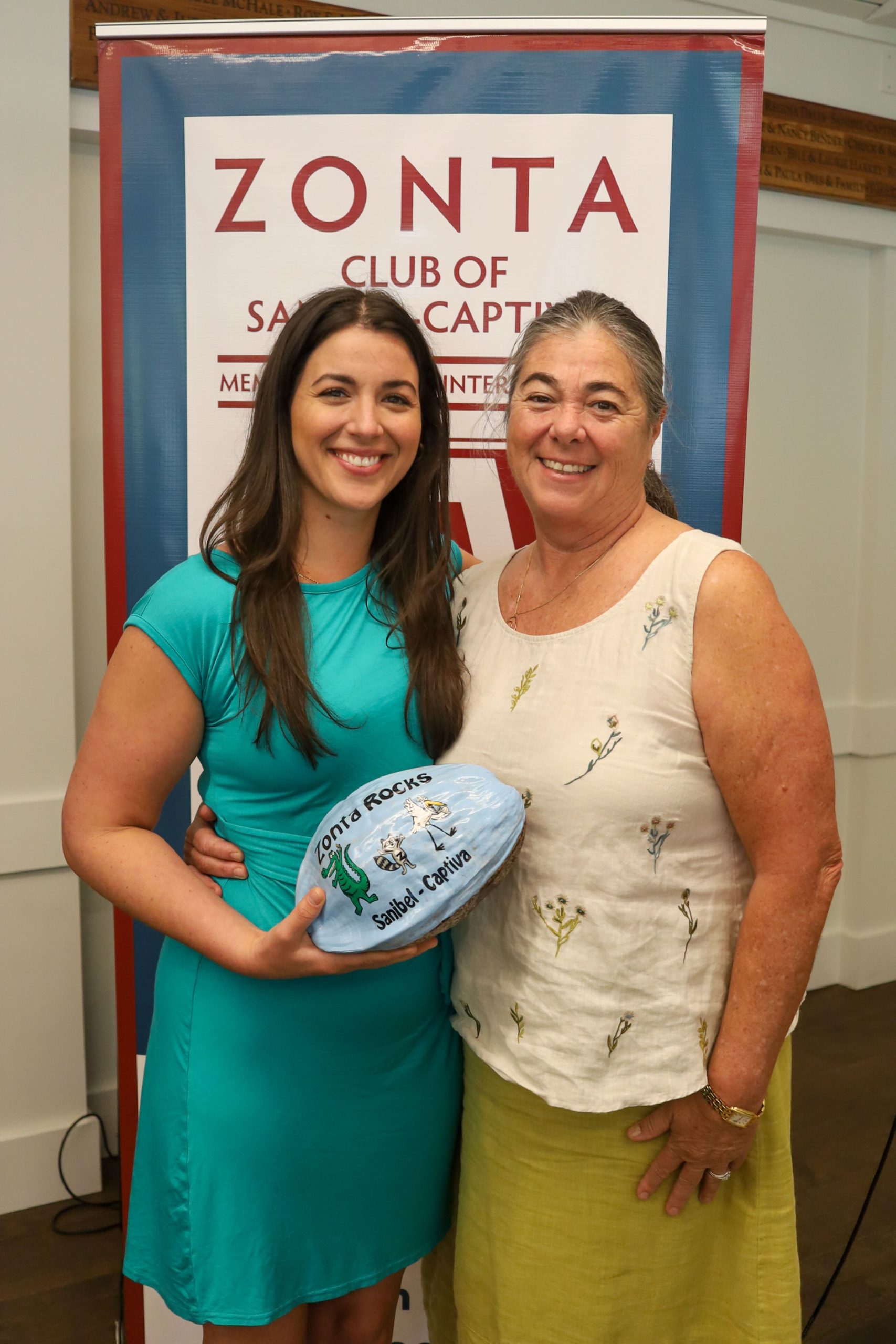 Fourth-generation Zontian Julia Cacioppo Melvin with her mother Carrie Lund Cacioppo.